This post is largely inspired by a great blog post penned by Caitlin Kelly  who has a wonderful way with words. I came up with my own title because I didn't want to be too much of a copy-cat.
Now that the mid-term elections are over and we can all breathe a sigh of relief (if only because for the time being we have a respite from political ads on t.v. and all of that godforsaken political junk mail), I think it's time to reflect inwards a bit.
Thanksgiving will be here before you know it, with Christmas shortly behind. I'm just not quite ready to start all the planning and shopping yet. Let's take a minute or two to relax and consider those things in life which we may take for granted that give us pleasure. Those things that soothe us. Those things that give us a sense of contentment. Those things that simply delight us.
Here's but a few of mine:
The feel of my favorite fuzzy socks on my bare feet.
Peering out the window of our warm, cozy townhome at the magical, silent, slow-falling snow.
A solid cup of coffee with a bit of cinnamon sprinkled on top.
A heart to heart conversation via phone or in person with a good friend.
The mouth-watering aroma of a home-cooked meal in my crockpot at the end of a long work day. And the sense of self-satisfaction I feel for having the good sense to put it together in the morning before work.
Waking up naturally, without hearing that silly alarm coming from my cell phone. Ahhh…weekends!
Sipping a complex glass of merlot. Savoring the hints of dark cherry, chocolate, and spice.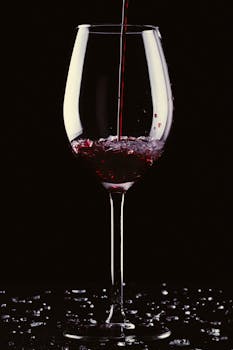 A good, long,  luxurious shower. The way those hot, wet, pellets of water feel on my tense shoulders.
Interacting with dogs in public. Petting and scratching them, telling them they are a "good girl" or "good boy". Listening to their human parent or parents telling me about their breed, their adoption stories, their personality quirks.
At work: sharing a laugh or two with a senior client over the phone.
When just the right song comes on my Sirius XM, while I'm tooling around in my CRV. Like the Pina Colada song  song (don't judge me, I realize the couple in the song has a completely f'd up relationship as both are willing to cheat on each other and escape to an exotic island with someone they just met at a bar called O'Malley's). It's just such a chilled out, easy-breezy, sing-a-long song though, right? Let's not overthink this.
How a November day in Colorado reminds me of one of those sweet February days in Wisconsin when the sky is bright blue, dotted with a few fluffy clouds, the snow is melting on the pavement, the air is chilly but mild and there is no wind to speak of.
Glorious pictures of the sunrise in the foothills, taken by Hubs, when the moment strikes, upon his arrival at work.
Please share in the comments what delights you, my delightful blogging community!