I am a big fat sucker for those inane personality tests on Facebook. I am surely not alone in this. Otherwise, those smarty pants techno wizards behind Facebook would not continue to come up with them. Loads of suckers are out there, just like me, simply dying to know what color their "aura" is (mine is pink. I am certain you needed to know that).
So I am nearing a point in my "gap year" (that one year when you have graduated from school-or in my case, my job as a social worker, and you have all these big great life altering ideas and you spend far too much time reading, blogging, gorging on MSNBC, drinking craft beer, watching Seinfeld reruns and taking important Facebook tests), where actual paid employment is quickly becoming something that I best achieve, if for no other reason than I simply must have more financial resources to start seriously knocking off some items off my travel bucket list.
So, that said, what if I turned all of that flipping valuable knowledge of myself gleaned through these perfectly scientifically based Facebook personality tests into the most EPIC cover letter or resume for the job I will obviously get?
It might look something like this:
Dear future employer (see how confident I am? I am telling THEM that they will be my employer. Turning those tables around. Go me!),
Hi, my name is Rhonda and I'm pretty awesome (bam! did it again). Facebook has assured me of this, and as you know, Facebook is the. Ultimate. Authority. On. Everything.
First off, let's be clear that I shall not work for your organization/company/publication past the age of 61, because Facebook told me that is the age at which I will retire. That gives you 11 years of my personal awesomeness, thankyouverymuch. At the age of 61, my assets will be no less than 98 million U.S. dollars. Facebook is certain that I will amass $66,999 per month. I'm no mathematician (though I'm sure there's an app for that), but I think it's safe to assume that making $66,999 per month will equal to at least 98 million bucks by the time I'm ready to say "take this job and shove it" and drive my Bugatti
over to my country villa with my 7 dogs). Facebook really gets me. Thank the good Lord someone does. Sheesh.
I would be remiss to neglect mentioning what it is exactly that I can offer you as your next employee (see-did it again-I'm on a flipping role here). I have it on very good authority (Facebook, duh!) that my IQ is 198. So I'm basically a genius. And my EQ (emotional intelligence-not sure why Facebook uses a Q instead of an I here, but I can overlook this one small error) is 179. And not only that, I am 193% precise. Precise at what you ask? I may have to do another Facebook test for that, but it's probably safe to assume I am precise at doing doctorly things like open heart surgery, circumcisions, and popping blackheads. Because the job that most suits me is being a Doctor, according to official sources at Facebook.
Heads up dear bosses-I require a minimum of 88 days of per year, not including weekends, holidays, birthdays (mine, family members, and all my Facebook friends or course), and sick days (even doctors get sick sometimes), to allow me the time required to write my autobiography entitled "How I learned to Dance in the Rain". I have to credit the geniuses of Facebook for coming up with this title. Somehow they learned of my tremendous dancing skills and that I know a lot about rain because I married a meteorologist. Damn they're good.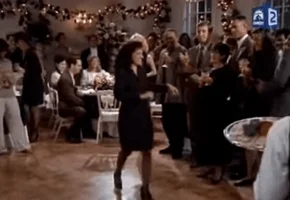 In conclusion, I'd like to point out that if you make the poor choice of not hiring me right now, I am 99% Bitch. Actually, to be more specific, I am the Queen Bitch. That means, according to the psychics at Facebook, that I always get what I want because I go after it 100%. And obvs, no one messes with me as a result. You've been warned.
See you next Monday at the office!
You're welcome,
Pollyanna